While in Tokyo to present ACHIEVE study results as part of the Overseas Invited Lecture at the 68th Congress of the Japan Audiological Society, study Co-PI Frank Lin, MD, PhD was asked to make a special presentation at a committee hearing of Japan's National Diet, or parliament.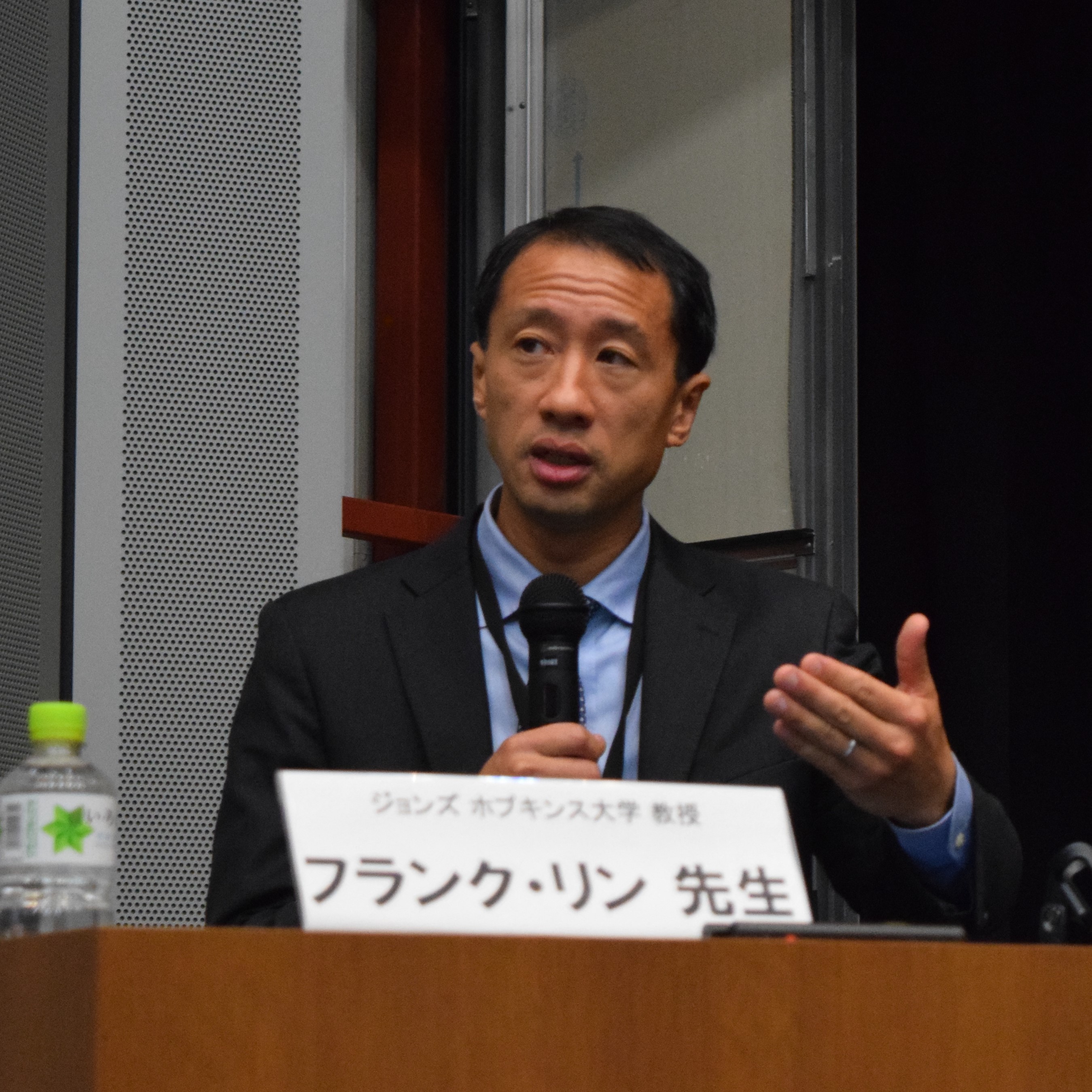 Lin joined a panel discussion moderated by House of Representatives member Mr. Takuma Miyaji and chaired by Dr. Tatsuya Yamasoba, professor emeritus at the University of Tokyo Hospital and president of the Japan Audiological Society. Lin shared "The Usefulness of Auditory Intervention in Reducing Progression of Dementia - Results from the ACHIEVE Trial," alongside Dr. Ikue Uchida, professor in the Department of Otolaryngology and Head and Neck Surgery at Tokyo's Aichi Medical University, who presented her epidemiological research in age-related hearing loss. A patient shared their expertise on the impact of hearing loss as well.
While the whole world's population is aging, there are few countries where issues around healthy aging and dementia are more relevant than in Japan: national data shows that nearly 30% of the country's population is 65 or older , and that proportion is expected to rise to 40% by 2050. Globally, hearing loss may be a particularly important target in efforts to reduce the rate of dementia because it is very common in older adults yet often goes untreated. The ACHIEVE study results show that hearing intervention may help older adults maintain their thinking and memory abilities as they get older, particularly in those groups of older adults at increased risk for cognitive decline.
In the Q&A session that followed, Diet members, government ministers, and members of the media asked questions about the role of hearing loss in cognitive decline (and other health outcomes) and scalable solutions to address them.  
As Japan's leadership considers how to best serve its large and growing aging population, science-based evidence such as the ACHIEVE study results and work by Drs Uchida and Yamasoba can inform policy decisions that reflect the importance of hearing to overall health at every age and increase affordable access for hearing treatment and intervention.